If you have any information about these crimes or any person(s) involved, you are urged to submit a Web Tip by clicking on the Submit a Tip button beside each case, submit a tip using the P3 Tips app or call Midlands Crimestoppers.
If you are a law enforcement agency within the Midlands and have an Unsolved Case to display, please contact your Crimestoppers Coordinator.
2012 Unsolved Hit & Run - CASH REWARD
September 16, 2021
STATUS
: OPEN
Midlands Crimestoppers is offering a $1,000 cash reward for any tip leading to an arrest. Additionally, the family is offering a $25,000 cash reward for information that leads to an arrest and conviction.
COLUMBIA, S.C. — Columbia Police are marking the ninth anniversary of a hit and run incident that injured a cardiac care nurse.
According to original incident reports, around 2:30 a.m. on Sept. 16, 2012, Lindsay Bires, then 24, was taking a work break and standing on the sidewalk along Medical Park Drive when a white compact car ran off the side of the road twice before striking Bires, causing life-threatening injuries.
Witnesses say the car did not stop or help.
Because of the location of the incident, medical personnel were able to render aid to Bires almost immediately. Bires was hospitalized in critical condition.
News 19 caught up with Bires Thursday via Zoom as she continues to recover at home in Massachusetts.
"I kind of have just given up and accepted that it's never going to be solved," said Bires, who interviewed in between nursing classes.
She's in nursing school in Boston, nine years after a hit and run that nearly took her life.
"There's someone who does know something."
Among her injuries were a smashed pelvis, a broken arm and fractured vertebrae. Her hip underwent 10 operations.
But the biggest impact to this day, she says, is to her memory. A traumatic brain injury from that day resulted in her being in a comatose state for three months.
"All my long-term memory got erased from my accident. All of it got erased. I don't remember anything from before my accident," Bires explained. "My roommate during my freshman year of college, she passed away our sophomore year in the Ocean Isle fire. I don't remember even meeting her. I can't ever get that back because she's gone."
Investigators hope that someone will remember the incident or can help identify the driver of the white compact car. The car may have had repairs made soon after the Sept. 16 accident.
"I think I deserve to know who ruined my life, who ended my old life," said Bires.
Since the incident, Bires has found comfort in being with family. In March, she also adopted a Goldendoodle therapy dog named Brady, who also brings her happiness.
"He loves me a lot. He's so loveable. All he wants to do is cuddle and play. He's my best friend and I love him," said Bires, who clarified that Brady is named in honor of New England Patriot quarterback, Tom Brady.
Hoping to generate tips, Lamar Advertising has donated billboards around the City of Columbia. They are located on Devine Street at Gills Creek Parkway, Farrow Road at Hardscrabble Road and Huger Street.
Anyone with information regarding the case is asked to contact Crime Stoppers at 1-888-CRIME-SC or submit a tip to midlandscrimestoppers.com any tip that leads to an arrest and conviction in this case could be eligible for a $25,000 reward to be paid out by a private party.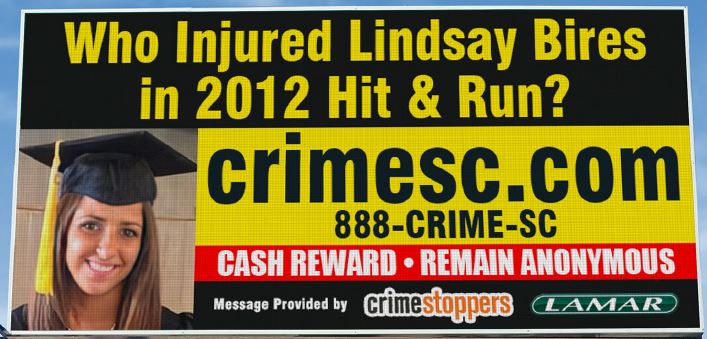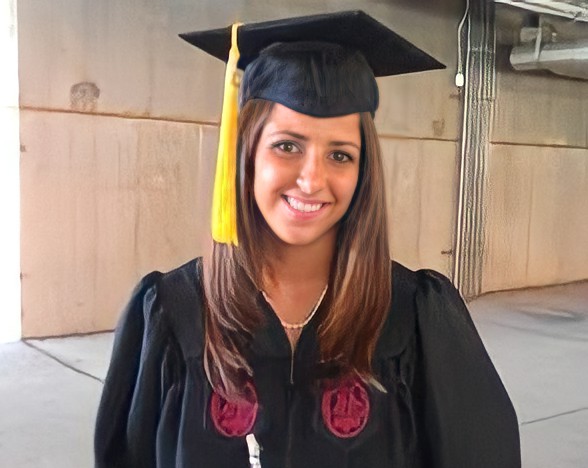 ---
Theft from Motor Vehicles
February 28, 2021
STATUS
: OPEN
The University of South Carolina Division of Law Enforcement & Safety and Midlands Crimestoppers need your help identifying three suspects involved in over twenty incidents of vehicle tampering and thefts from vehicles located in the Greek Village area at 800 Blossom St., Columbia, SC. The incidents occurred during the early morning hours of February 28, 2021.
One of the suspects is a white male, slim build, approximately 6 feet tall wearing a white ball cap, a dark mask, dark long sleeved shirt and pants. The second suspect is a white female, with long brown hair wearing a white shirt and dark coat. The third suspect is a white male with no further description. The male suspects were captured on video surveillance pulling on door handles and removing various items from numerous vehicles. They then placed the stolen items into their vehicle which is believed to be a white 2004-08 Ford F-150 pickup truck with a toolbox, a black bull bar on the front bumper, with white mirrors and pillar trim. The female suspect was later captured on video surveillance at the 711 on 12th Street in West Columbia, SC using a credit card stolen from one of the vehicles.
Anyone with information regarding this incident is encouraged to contact Crime Stoppers. Anonymity is always guaranteed.
A cash reward up to a $1,000 is being offered for any tip that leads to an arrest.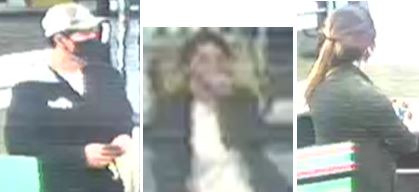 ---
Double Murder - Batesburg-Leesville, SC
October 14, 2019
STATUS
: OPEN
By
Laurel Mallory
| October 14, 2019 at 1:02 PM EDT - Updated October 14 at 5:51 PM
BATESBURG-LEESVILLE, S.C. (WIS) - Two men died in a shooting Friday night in Batesburg-Leesville, police confirmed.
It happened around 9:15 p.m. at a home. Police did not share the part of town in which the shooting happened.
When officers arrived, they found two men with gunshot wounds.
Richard DeQuincy Broadwater, 26, and Daniel Nathanial Robinson, 33, died at the scene, the coroner's office confirmed.
The coroner report states both men died from multiple gunshot wounds to the head and chest.
No arrests have been made.
Men Killed in Double Homicide Batesburg-Leesville Identified
---
Irmo Urgent Care - Theft from Motor Vehicles
November 13, 2018
STATUS
: OPEN
The Lexington Medical Center Department of Public Safety and Midlands Crime Stoppers need your help identifying at least three suspects involved with breaking into vehicles and stealing items. On October 27, 2018 at approximately 6:00 p.m., several suspects were captured on video surveillance breaking into two vehicles located in the parking lot of the Irmo Urgent Care located at 6745 St Andrews Rd, Irmo, SC. The suspects could be seen using a window punch to gain entry into the vehicles. The suspects were riding in a small sized dark colored SUV that appears to be a black Toyota RAV4. If you know something about this case or believe you can identify the suspects captured on video surveillance, please contact Midlands Crime Stoppers.
Suspects sought following car break-ins at Irmo Urgent Care center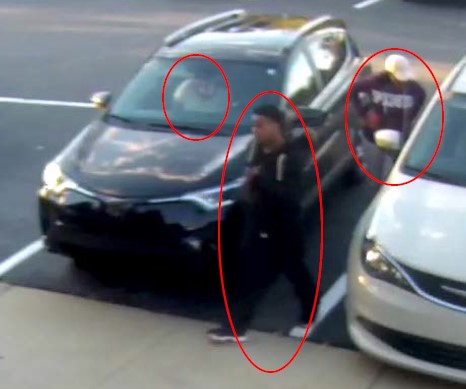 ---
Shooting Death of Le'Kavis Henicks
September 03, 2007
STATUS
: OPEN
On Sept. 3, 2007 at 1:00 am the victim LaKavis Henicks age 13 was shot to death in the parking lot of the Gaz-Bah at 6201 Farrow Rd. There was a fight among a group of teenagers and several shots were fired. The victim was not the intended target. The murder is being investigated by the Columbia Police Department.
CPD video on Cold Case Shooting Death of Le'Kavis Henicks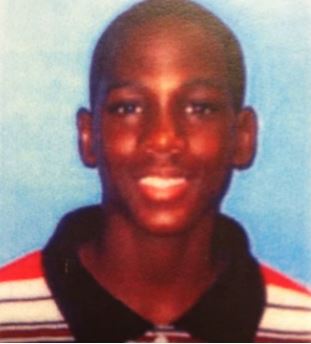 ---